Reliable, Superior Solutions
Custom design, quality engineering.
MSDF's design staff utilizes SolidWorks 3D design software to work directly with our customers—allowing us to quickly create prototypes and photo-like renderings to use in the early concept stages of development.
We also use online meetings to conduct dynamic planning sessions between the end users and operation personnel. This enables us to meet the needs of our customers more efficiently and focus our attention on a comprehensive first article.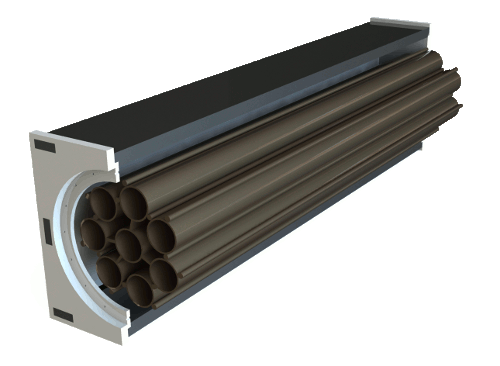 Our Process Improves Container Design
When it comes to D.O.T. containers such as IP1 and 7A Type A containers, one size does not always fit all. This is where our custom design process comes in. Metal Solutions' design team utilizes SolidWorks to quickly take your ideas and specifications and turn them into containers that will meet your unique needs.
Because we utilize in house design services, we can quickly and easily collaborate on projects with clients through phone conferences and online meetings. By utilizing the power of SolidWorks and screen sharing technology, we can quickly review and make changes on the fly with our clients. 
Our design process allows us to skip many time-consuming tasks,  such as travel and overnighting prints, and jump straight to refinement and then fabrication. This saves our clients both time and money. 
Rigorous Project Analysis
All D.O.T. containers should undergo rigorous analyses to insure adherence to the requirements set forth in the 49 CFR regulations. We conduct varying analyses on containers depending on size, shape, and other factors.
We routinely conduct physical analysis on containers by performing tests such as drop tests and stack tests to insure compliance with the requirements set forth in 173.465 (c)(d), for example. We can also conduct these tests through simulation software via engineering analysis and Finite Element Analysis (FEA). While this does not always replace the need for physical testing, it is an invaluable tool in the design process leading up to a well-engineered solution. 
The ability to review specific parts of a container's performance through FEA testing helps increase the probability of a successful final product. This ability can save substantially in the developmental cost of a single container — in contrast to a physical test that may be cost prohibitive.
Need help with metal solutions design and fabrication?