Reliable, Superior Solutions
Laser cutting offers lower set-up costs, finer finished-cut accuracy, and less waste.
Laser cutting has drastically changed the metal working industry by allowing fast and extremely accurate part cutting of a variety of metals.
Our fully automated 4500 watt Mitsubishi ML 3015eX laser cell with a 5'x10' sheet loading tower is able to lasercut a variety of materials including 1″ carbon steel, 1/2″ stainless steel and 3/8″ aluminum.
We can work directly from your CAD files, or we will design and produce the parts to your specifications. If you are not familiar with the CAD side of sheet metal design, just give us a call and we will help you through the complete development of your parts.
Nitrogen cutting, or "clean cutting" of materials, leaves a near-machined edge quality that requires no additional cleaning and is paint ready. This is especially helpful in reducing secondary preparation of parts with many openings, exposed unfinished edges, or parts to be painted.
Laser cutting also offers these tremendous advantages.
The ability to nest irregular parts onto a single sheet, often referred to as "Nesting", maximizes the number of parts while reducing wasted material. 
This nesting relies on several complex algorithms that move and position the parts according to shape and complexity, thus yielding the most efficient cut layout possible.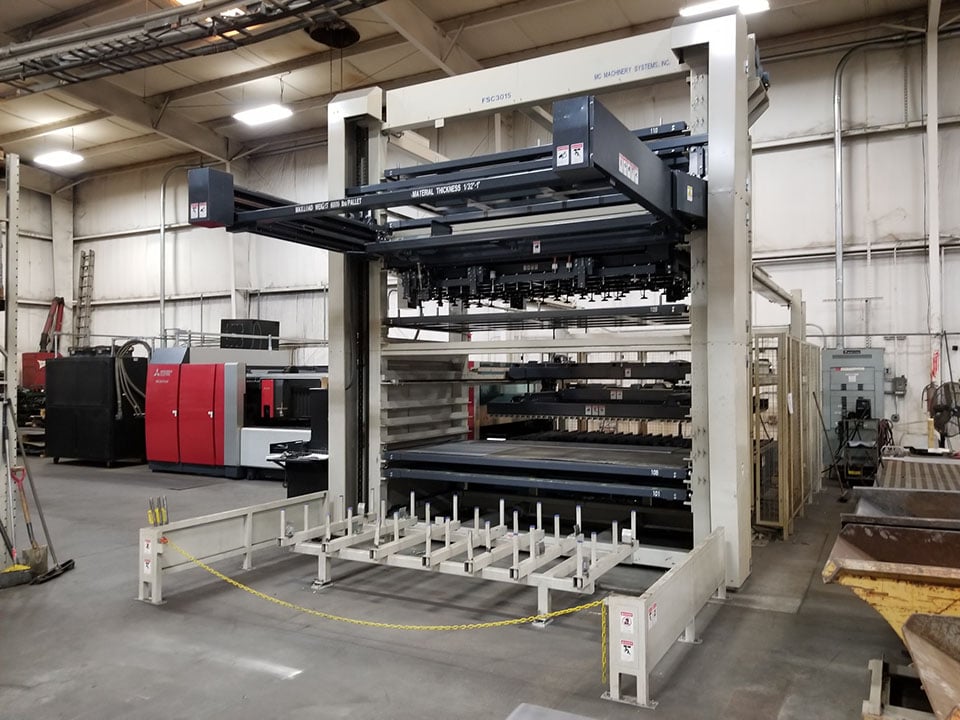 Another advantage to laser cutting parts, is the ability to add accurate etch lines that can used for layout and positioning of parts or secondary operations. Laser etching is also used to add part numbers or other identifying marks for trace-ability onto the parts.
Need help with metal solutions design and fabrication?