Reliable, Superior Solutions
Where your unique ideas meet our design process.
Metal Solutions Design and Fabrication LLC offers a design process that caters to our clients needs and budget. By utilizing SolidWorks for prototyping and design work, we can quickly move from a concept to the final design stage. 
By making use of technologies such as online meetings and screen sharing, we can display current project renderings to our clients and make changes on the fly. This allows the Client to save time and money on travel expenses and often can shorten the time required to complete the design process.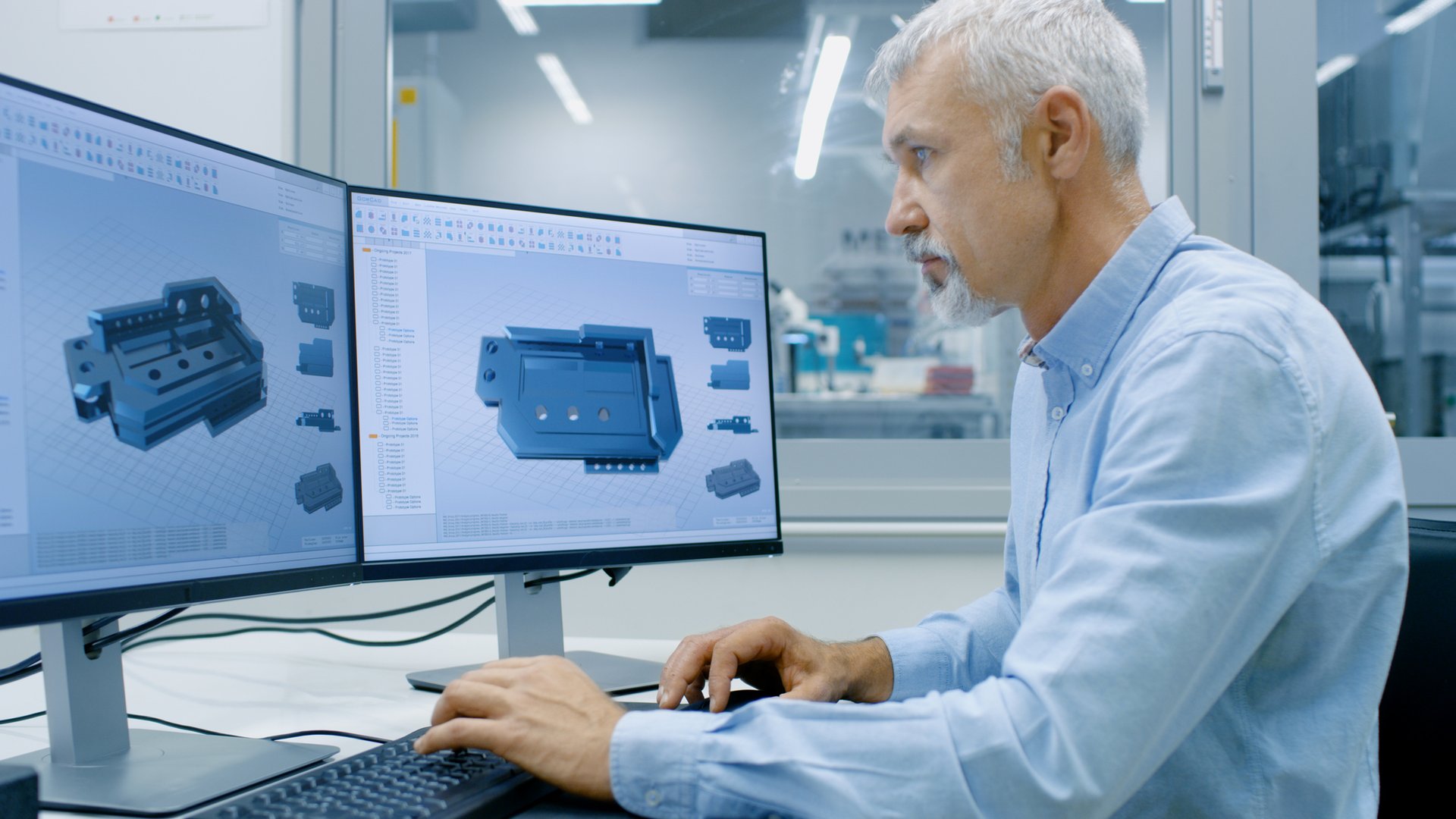 The Benefits of Our Process
Our design process focuses on "getting an answer to our client very quickly." And we will provide that answer quickly and efficiently — whether that answer is to design a product under a tight schedule; make changes on the fly to a current project; or conduct a complete design, test, and build.
We pride ourselves on our innovative ability to design a product, interpreting the codes and specifications surrounding it. Collaborating with clients throughout the entire design process, we can answer questions or make changes to better fit the client's needs throughout the process.
Pairing our design department with our in-house fabrication department enables us to quickly move from the 3-D realm to the manufacturing process. Exporting our parts directly to our CNC lasers, water jet and CNC forming machines makes it possible to quickly manufacture first articles for review and testing.
Modifications to the item can immediately be made and implemented. Once the parts have been designed, our welding and finishing department, including our in-house powder coating paint department, can finalize the product in a matter of days.
A Recent Container-Design Project
This package was specifically designed for the TANK 1WA Cleanup Project in Oak Ridge, Tennessee. This 7A Type A Fissile container was designed to provide 5/8" lead shielding with a 14,000 lb payload.
Specialty handling requirements and loading conditions had to be addressed during the design phase and were incorporated into the final product. 
One special need was the ability to remotely place the lid on the container without assistance of personnel to protect them from exposure to radiation. This was achieved through tight tolerance design and precision alignment devices.
A loading platform was designed and built to properly position, fill and protect the lead lined package. The platform provided a stable loading surface in a confined hazardous area and also served to prevent the additional contamination of the surrounding work areas.
In addition to the loading platform, two temporary lids were designed and fabricated for the loading process. The first was used to protect the top edges of the soft-sided internal liner from damage while loading. The second acted as a temporary radiation shield allowing the workers to safely approach the package prior to final closure.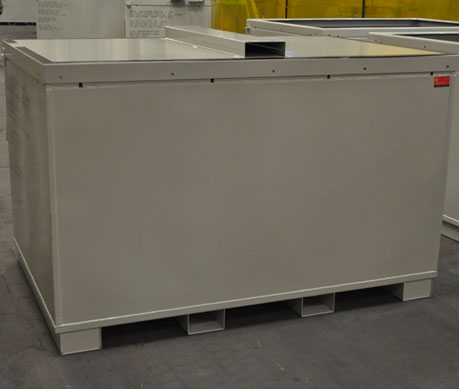 Need help with metal solutions design and fabrication?